If you've been on the internet in the past few months, you may have seen references to THOTSBAY.COM. But what is THOTSBAY.COM? Keeping reading to find out.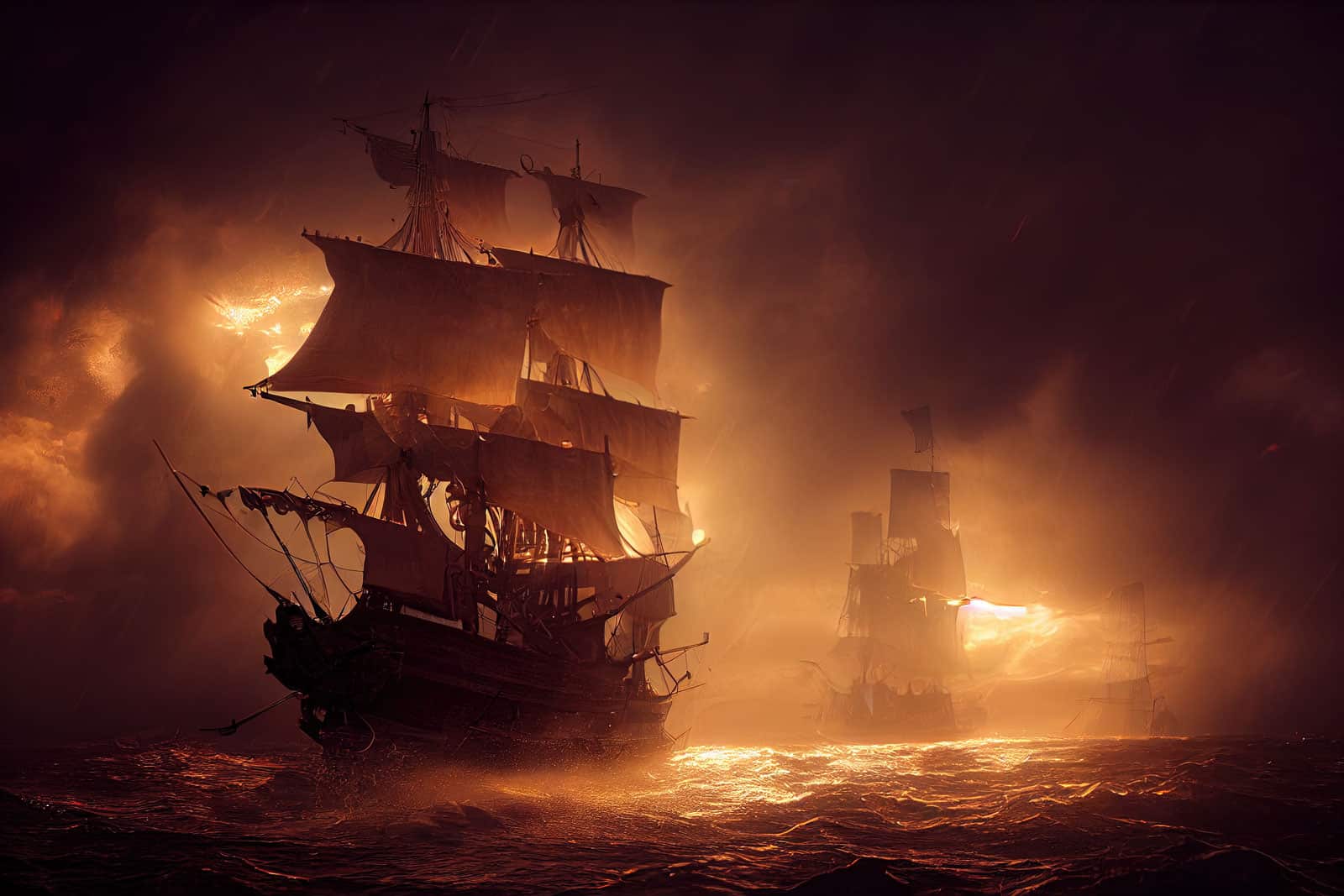 What is THOTSBAY.COM?
ThotsBay is a website that allows users to download videos without the creator's permission; it gained popularity by uploading OnlyFans videos for users to download for free.
What does THOTSBAY stand for?
Thot is defined as a woman who has many casual sexual encounters or relationships. Thots is plural. Bay represents many (a large number).
Is THOTSBAY.COM Legit?
Although the website is notoriously unstable, it is not fraudulent for users but violates DMCA laws.
How can I find the THOTSBAY.COM website?
The THOTSBAY.COM website cannot be accessed as it was removed due to DMCA takedown requests.
You can find old copies of the website on the way back machine.
How popular was THOTSBAY.COM?
The biggest Forum for OnlyFans Piracy was shut down due to a copyright lawsuit. Before its closure, Thotsbay counted more than 1 Million registered users, 61,000 threads, and 630,000 individual posts.
THOTSBAY.COM Organic Traffic
At its peak, THOTSBAY.COM organic traffic, according to Ahrefs, was over 1 million visitors a month. Which steeply declined after the website was taken down due to copyright infringements.


THOTSBAY.COM Keywords
THOTSBAY.COM had over 101,000 keywords, with 6,000 keywords ranking in the top 3 positions. Over 12,000 in the 4-10 positions, and over 83,000 in 11-100th place.

Top Keywords on THOTSBAY.COM (USA)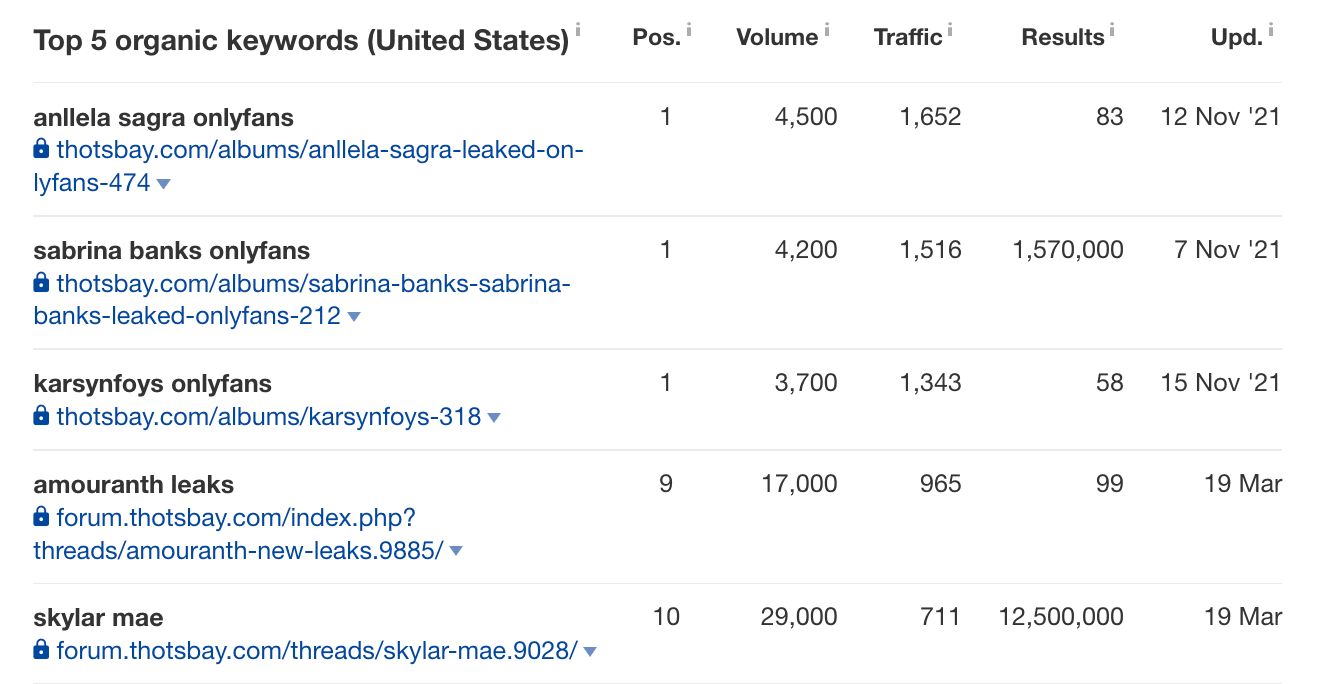 Top Pages on THOTSBAY.COM


FAQ
Is it legal to save images that are uploaded to websites?
---
Published on: 2022-12-07
Updated on: 2023-01-09