Conversation Intelligence is artificial intelligence (AI) software that analyzes text or speech to derive important data-driven insights from various conversations between sales reps and marketing agents and their customers.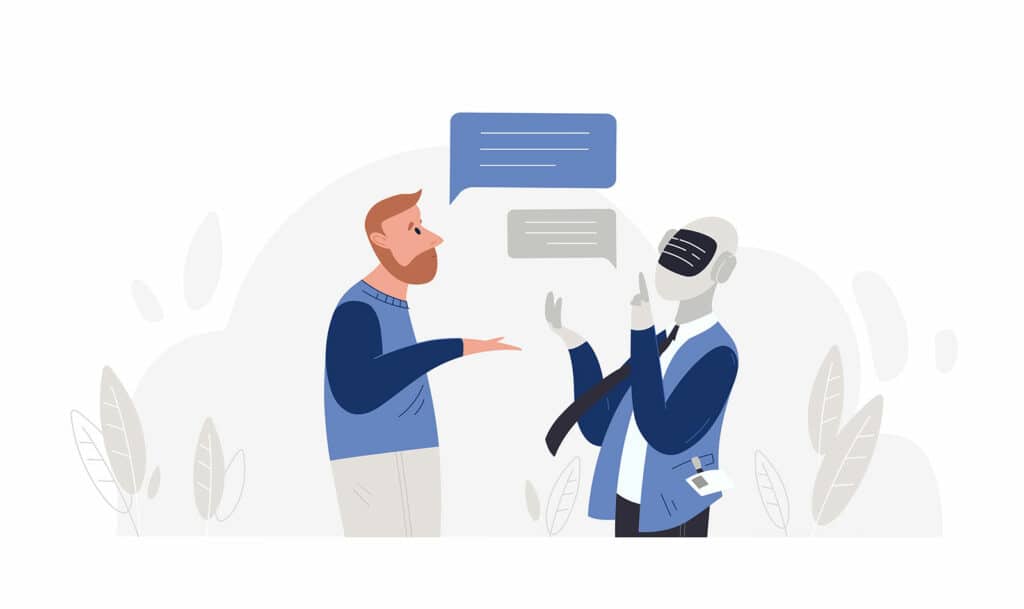 Unlike the traditional manual methods of note-taking during sales calls which are tiresome and time-consuming, Conversation Intelligence Tools provides an automation platform that guarantees agencies accurate conversation documentation which can be ingested into a CRM. The content obtained normally offers important insights on customer experience, such as customer sentiment and intent, among others. But how exactly can conversation intelligence be beneficial for agencies and their clients? Below is an overview of how agencies can use this tool to improve sales and marketing metrics.
How You Can Use Conversation Intelligence
Conversation Intelligence is a machine learning tool that transcribes a conversation in real-time between two or more parties, a part of your call tracking metrics, providing the user with critical conversation data. Note that this data is usually searchable and well-structured using a natural language processing algorithm (NLP), and therefore, you can use it to improve various manual processes and generate new marketing insights.
Your business can determine current trends and commonly used phrases by a specific audience with such data. Besides that, you can get important keyword data to benefit both SEM (PPC) and SEO (search engine optimization) content marketing campaigns. Overall, the keyword data collection and scanning function of Conversation Intelligence improves the service value between you and your clients and can help you have a clear overview of the personas of your target audience.
Benefits of Conversation Intelligence in Sales and Marketing Results
Working with the correct information is important to effectively improve sales and marketing results. This requires proper data conversation of data in improving your overall strategy. This program can generate qualitative data point that is essential in balancing out quantitative data. This might be just what you need to help you attain your sales and marketing strategy.
This will give you a clear overview of the net outcome of your various sales and digital marketing efforts, in addition to the relative value. This information is vital in understanding the quality of your leads and the efforts worth pursuing. It should be noted that qualitative data can improve performance analytics that could be essential in taking your organization to the next higher level. Such beneficial insights are not just crucial for your business but also for clients.
Documented AI data from a phone call can be seamlessly integrated with data from existing call recordings. This is critical in helping you analyze the quality of leads from specific sources, including your marketing campaigns and channels.
The quality of your leads has a trickle-down effect and can be beneficial to your clients. This helps determine if your current marketing strategy needs to be adjusted, including increasing the budget for these channels to drive high-quality leads and generally lead to a higher ROI.
There are a lot of opportunities that Conversation Intelligence software offers in regards to your business strategy through granular insights such as:
Setting lead qualification goals: the quantity and the quality of generated leads for your business. Improving your conversion rates.
Identify gaps and trends in your service delivery based on your target audience's needs (customer journey).
Identifying FAQs as well as other important aspects related to your niche by mining call transcription data.

Your sales conversations with clients and potential customers provide critical data-driven insights that can impact your sales and marketing strategy.
Highlight the Need for Conversation Intelligence to Clients with Small Businesses
As an Addiction Treatment Center, SEO agency, or SEO Expert, your role should highlight the benefits of conversation intelligence in all sectors, including small-business clients. Generally, most small-business clients may be reluctant to invest in such programs due to skepticism or operational costs. They need to understand if investing in an additional tool can deliver enough ROI to their organizations.
Highlight how an AI-powered solution such as this one can help improve the speed of service delivery and reduce overall labor costs. With your business, you can pitch to small-business clients the benefits of using such a program, especially when identifying possible customer testimonials. This is because most tasks that need human involvement can be reassigned. However, make sure you effectively identify your potential customers based on their industry.
Of course, your clients will look up to you to deliver higher-value through your marketing and sales services. While your business might also have its business goals, it's important to pass the same benefits to your clients using Conversation Intelligence. Your aim should be to offer them better marketing insights that lead to high qualifications. Additionally, make it your goal to use your Conversation Intelligence services to sustain their growth.
How You Can Effectively Implement Conversation Intelligence to Your Clients?
Conversation Intelligence program is designed to serve your business but also your clients. So, those who use your services must experience the benefits as well. The trickle-down effect will make your company even more valuable to your target audience. But how can you effectively implement it for your clients?
This AI-driven program is essential in helping you improve your clients' business strategy and profile, and this is because it gives them more confidence in meeting or exceeding their goals. Conversation Intelligence provides a high quality of relevant data for the sales team and marketing teams. This is a highly effective tool that can help fill in current data gaps that might be hindering your clients from attaining most of their business strategies.
Conversation Intelligence provides data feedback, data analysis, and value in data conversation consistently and efficiently. Besides that, there are minimal chances that it would result in significant errors. It's worth noting that such a program also quickly identifies patterns that may be essential in supporting certain data acquisition types, such as keyword spotting.
All these features are essential in improving sales and marketing immediately. Your clients will have more confidence in you in the long run due to improved overall satisfaction.
---
Published on: 2021-12-07
Updated on: 2022-06-09